America, it's time to get high. Weed lounges are coming soon. Governments in states like Colorado have legalized marijuana and now the industry is moving into other sectors including hospitality.
Weed lounges are coming to a city near you. Allowing people to consume cannabis in a safe and controlled environment is becoming more popular as legalization spreads across the country. Read more in detail here: is weed legal in washington.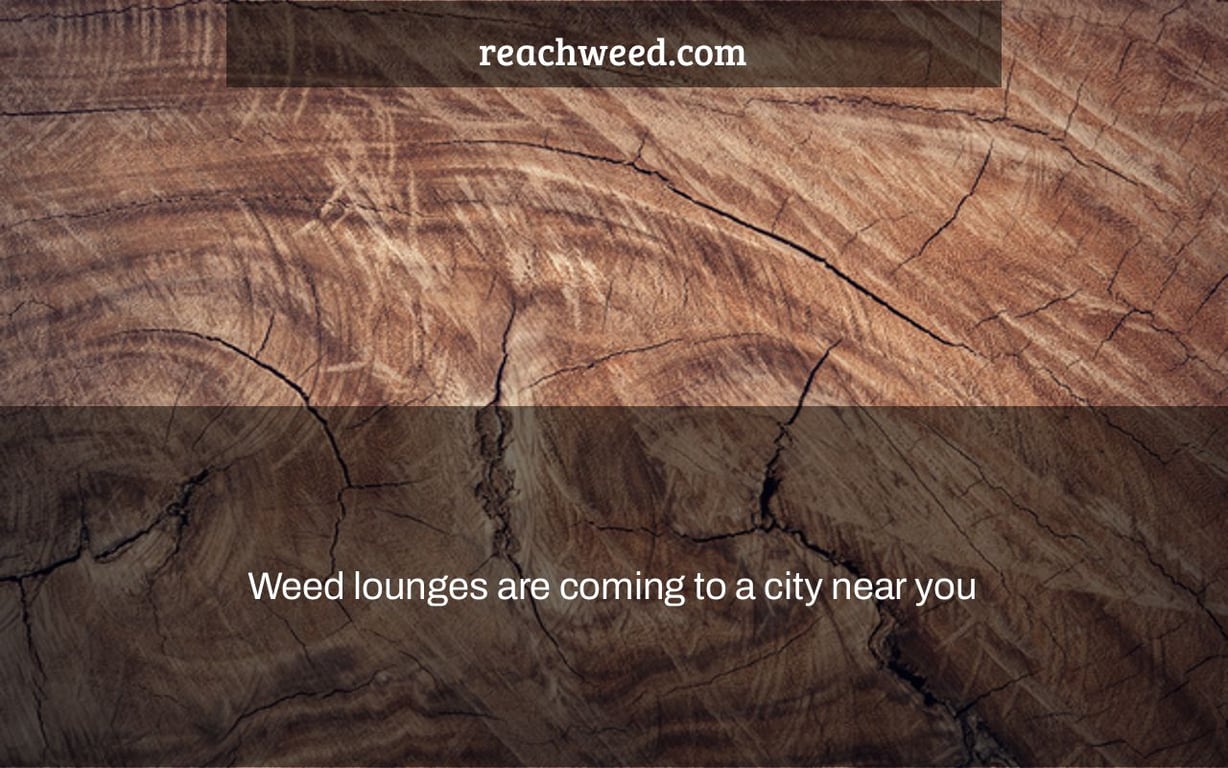 From municipal marijuana money, Clark County intends to establish a fund for social equity applicants. The county spends $12 million a year on homelessness initiatives from marijuana proceeds. Any cash generated by the county in excess of $12 million would be used to finance social equity applications and other marijuana-related activities. According to the Las Vegas Review Journal, the county expects to earn $18 million this year.
The Cannabis Advisory Commission passed draft guidelines for consumption lounge regulations earlier this month. Aside from social fairness, they face a slew of additional challenges.
According to Nevada law, lounges may only offer single-serving items, so customers can't take leftovers home.
Could this encourage individuals to drink excessively? What exactly is a "single serving" of cannabis when different people have vastly different reactions to the same substance? Will there be a restriction on how much cannabis a person may ingest in a single visit to a lounge?
CANN's chief revenue officer, Chelsea Bedard, views lounges as a way to educate cannabis-averse customers that the drug may be a viable alternative to alcohol. CANN specializes on micro-dosed cannabis drinks, with the most powerful seltzer containing just 5 mg of THC.
At MJ Unpacked, she said, "It's really helping us to expose first-time and canna-curious folks to the space because we're providing them something that they're already comfortable with."
The future of marijuana use in Sin City
According to CEO Simon Nankervis of The Source, a cannabis firm with four shops in the Las Vegas region, its customers are largely locals who are "glad to receive their product and go home and indulge."
However, the business intends to construct a new dispensary in the Arts District, a district known for its craft brewers, tiny galleries, and vintage apparel stores, and utilize it as a consumption lounge. According to Nankervis, a consumption lounge is "in line with the way people mingle in that section of the city."
He thinks that the new rules would enable companies to have outside eating spaces.
"The weather [in Nevada] is incredible," Nankervis stated. "With al fresco eating accessible all year, why can't we have al fresco consumption lounges?"
However, other pot proponents in Vegas have grander dreams. Segerblom dreams of a day when individuals may get high at a Pilates class or a massage facility, or even while having their hair cut.
"Lounges are only the beginning," he said. "It's going to be crazy," says the narrator.
Watch This Video-
Related Tags
is weed decriminalized
other words for weed
how much weed is a felony