Arizona is set to become the first state in the country with three noncredit cannabis certificate programs, according to a recent report. These courses will be offered at UArizona and another university partner later this year.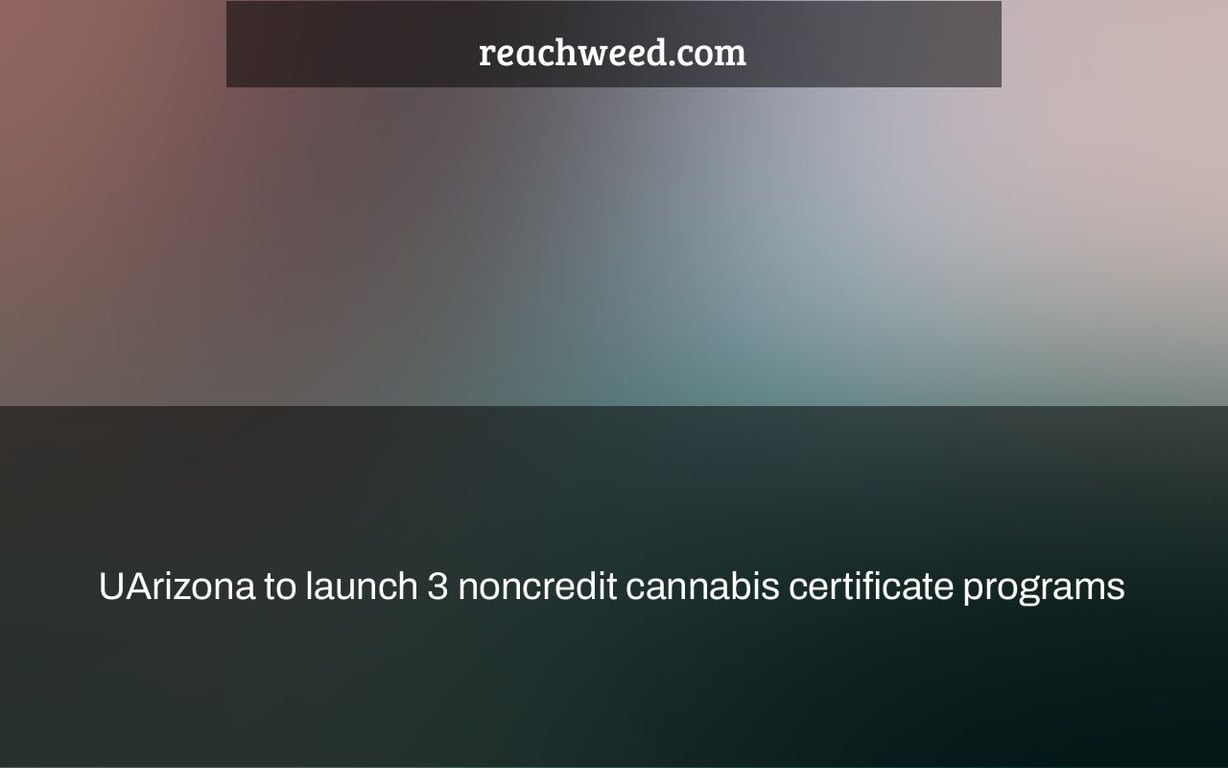 The University of Arizona said Tuesday that it would offer new noncredit cannabis certification programs to teach students about different facets of the thriving business that has sprung up in the wake of legalization.
Each certification will include three eight-week online courses that may be completed in around six months in the areas of cannabis business, cannabis law and policy, and cannabis healthcare and medicine.
Green Flower, a pioneer in cannabis education, will teach the courses, which will include cannabis entrepreneurs, board-certified doctors, lawyers, and public policy experts.
In a news statement, Craig Wilson, UArizona vice provost for online, distance, and continuing education, stated, "We are happy to work with Green Flower to assist learners obtain skills essential to be a professional in the expanding cannabis sector."
"Understanding multiple perspectives on the cannabis industry, such as business, law and policy, and health care and medicine, will help our students build a strong foundation."
The program is already accepting applications, with the first cohort beginning on March 7. Each certificate costs $2,950, but the first cohort receives a $500 enrollment discount.
According to the university, the courses will be delivered online in an asynchronous format, which means students will not be required to be online at a specific time to complete the work.
Proposition 207, approved by Arizona voters last year, legalized recreational cannabis use for adults aged 21 and above, ten years after the herb was allowed for medicinal use.
According to the university, the sector has exploded since legalization and has already earned more than $150 million in tax revenue this year.
As the sector increases in popularity, a workforce demand for persons skilled in different areas of cannabis has evolved, with a 2021 jobs study indicating 321,000 jobs countrywide supported by the industry, which has grown at a quicker rate than many other occupations.
According to Rebecca Cook, director of UArizona Continuing and Professional Education, "the changing laws have created a tremendous need for credible cannabis education, not just for producers and distributors, but also for health professionals, legal professionals, law enforcement, and many others."
"Green Flower's comprehensive cannabis education curriculum achieves our aim of providing high-quality, relevant professional development options that prepare our learners for professional success."
Green Flower works with a number of schools and institutions around the nation, including the University of New Mexico, Syracuse University, and the University of California, Riverside.
"Green Flower is honored to be collaborating with the University of Arizona, particularly the Office of Continuing and Professional Education," said Max Simon, Green Flower's CEO, in a statement.
"As new rules and licenses take effect, we applaud the university's leadership for having the foresight to want to offer certificate programs to prepare people for careers in what is now the country's fastest growing job market."
Watch This Video-