In the past few years, a groundswell of support has emerged for relaxing cannabis laws. The African countries with progressive legislation are seen as models in their region. Despite being popular amongst advocates, these nations have been slow to adopt regulation and implementation.
There are numerous African countries that have cannabis-friendly legislation. Some of these countries include Uganda, Zimbabwe, and South Africa. Read more in detail here: growing hemp in africa.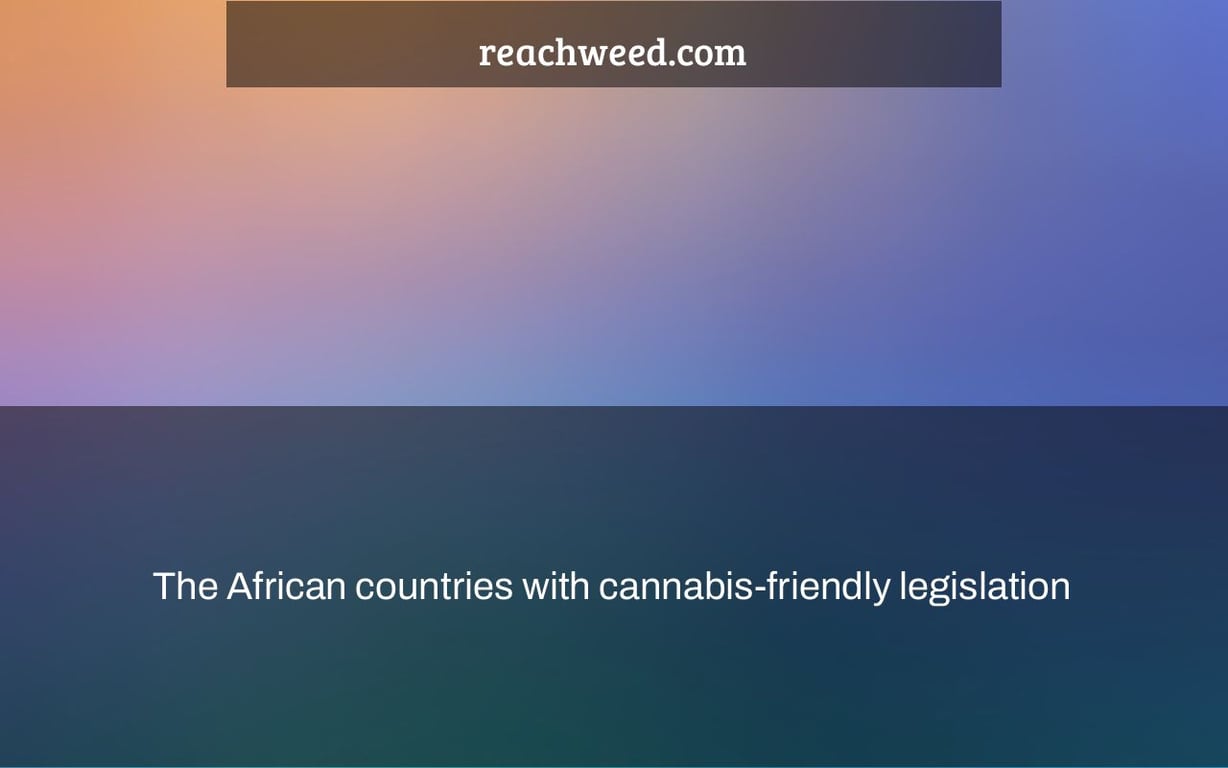 The African continent does not stand out as unusually green on the map depicting cannabis legalization by nation. This does not, however, imply that this crop is unknown or underutilized in this region.
According to the United Nations Office on Drugs and Crime (UNODC), at least one indicator – past-12-months usage – was more than three times greater in West Africa than in the worldwide population in 2019.
Historically, Africa has been the primary pathway for cannabis to spread from China to India, then to South America, and finally to the United States. However, the United States, which was late to legalize marijuana for medical and recreational use (but was among the first to police prohibition), today has one of the most liberal cannabis regulations in the world, with 18 states permitting adult usage. Africa, on the other hand, adheres to a tougher policy.
Prohibition's repeal is promoted by supporters as a method to restore social fairness and lessen damage while also providing major economic benefits. According to Prohibition Partners, if cannabis were legalized in every nation on the continent, the overall market for the drug might be worth $7.1 billion by 2023.
Most African countries still have prohibition in place, despite the fact that many have a thriving black market. Ghana, along with a few adjacent countries, was named by the UNODC as the major trafficking and genesis source for cannabis in 2018. Cannabis production is also common in other countries, with growers using landrace genetics or imported autoflower seeds to cultivate the crop.
Only South Africa has decriminalized adult marijuana usage thus far. The Supreme Court declared in 2018 that it is permissible to use cannabis in one's own home. Although the sale and purchase of cannabis remains illegal, you may ask your doctor to prescribe it for any medical ailment you may have. Your doctor may issue a prescription for cannabis if she feels it will help you.
The plant thrives throughout the nation, particularly in the 'dagga area,' and some of the native South African variants, such as Durban Poison, have become well-known commercial seed lines.
A few other African countries have taken steps toward medicinal marijuana legislation.
Malawi, home of the famed Malawi Gold strain, permits hemp and psychoactive medicinal cannabis growing. Cannabis tourists go to the nation for vacations to taste the distinctive native pot kinds, although illegally. The government's attempts to promote medical marijuana growing have failed to yield results, and the Ministry of Agriculture requested ex-boxer and cannabis entrepreneur Mike Tyson to serve as an ambassador for Malawi's fledgling medical marijuana business last year.
Medical cannabis was approved in Rwanda in 2021, and the government set aside 134 hectares for cannabis cultivation. Similar developments have occurred in Zambia, where the substance's export and medicinal usage have been permitted since 2019. Until recently, no cultivation or production permits had been provided, but the Zambia National Service (ZNS) revealed in February that they had been allocated roughly 20,000 hectares of land and planned to develop three cannabis farms there.
Zimbabwe is yet another African nation to enact legislation permitting the production of cannabis for medicinal reasons. The government's approach, on the other hand, has been heavily criticized, since it suggested excessive licensing costs – up to $50,000 – that would have excluded practically every local farmer. As a result, several Canadian producers indicated interest in cultivating marijuana in Zimbabwe, which led to discussions. And, more recently, dwindling worldwide demand for tobacco, the country's principal export, has reignited discussions about the need for local farmers to move to a more promising and profitable crop.
Related Tags
king of morocco hash
countries where drugs are legal