Since the drug was legalized in New Mexico, cannabis tourism has increased dramatically following legalization of weed. The state is considering changing their rules to limit this growth by restricting cannabis dispensaries near schools and daycare centers. If they do, it would not be surprising if other states follow suit.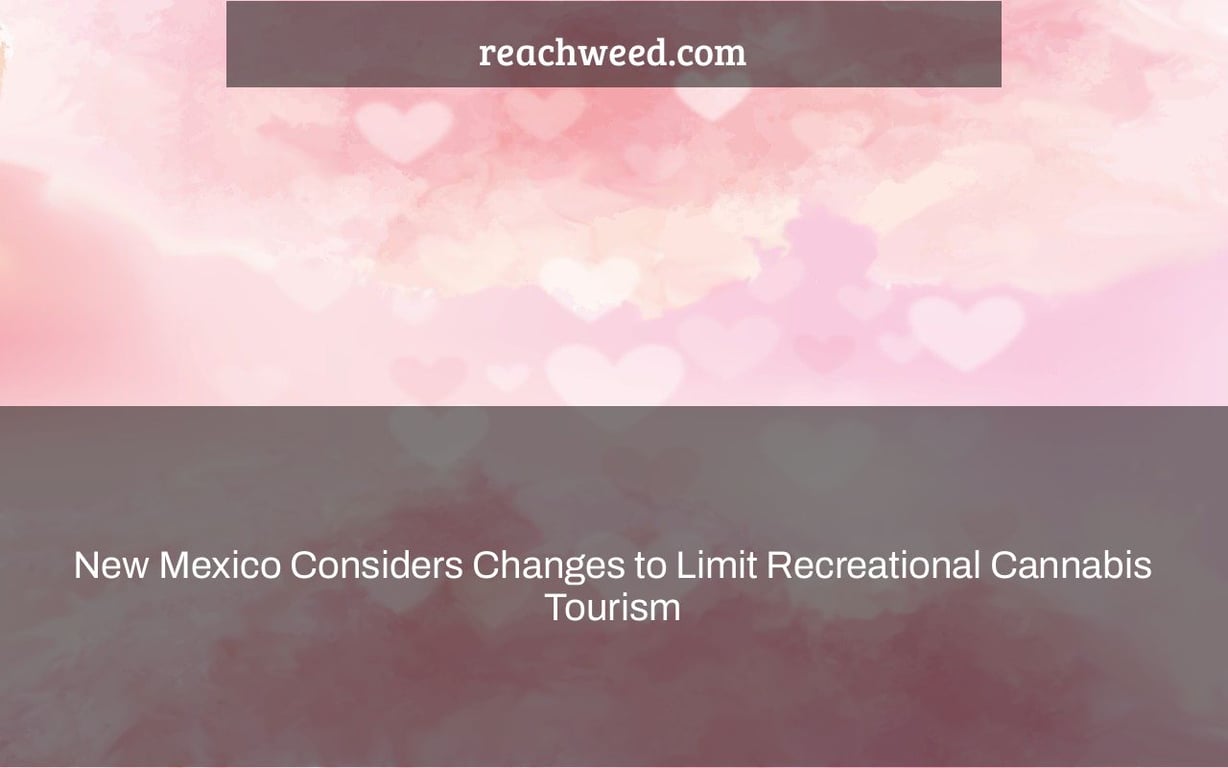 New Mexico may enact new legislation restricting recreational cannabis tourism. Officials say that these restrictions will protect the public.
New Mexico regulators conducted a public meeting this week to examine the regulations that will govern the state's upcoming recreational cannabis industry.
During last Thursday's meeting on the laws that would govern cannabis shops and producers, the state's Regulation and Licensing Department, as well as its Cannabis Control Division, took questions and comments from the public.
The hearing's remarks "ranged from suggested restrictions for packaging standards, basic business practices, to cannabis delivery to both companies and houses," according to the local website NM Political Report.
The attendance of Katy Duhigg, a Democratic state senator who also works as a cannabis attorney in Albuquerque, was a highlight of the gathering. According to the website, Duhigg "brought up a number of concerns she indicated she would want to see remedied and gave specific solutions." She "took issue with a planned requirement that cannabis manufacturers show they have access to water rights since manufacturing doesn't often consume water the same way growing does," according to reports.
"I believe requiring all manufacturers to show water rights for their application is unduly cumbersome," Duhigg told NM Political Report. "It's simply not going to be an issue for a percentage of them."
During a special legislative session in the spring, New Mexico lawmakers enacted a measure allowing recreational marijuana use for adults. Governor Michelle Lujan Grisham, a Democrat, signed the bill into law in April. This is significant for New Mexico, since it will be the first time the state has ever had a legal cannabis sector.
After failing to pass a legalization law during the normal 60-day session, Grisham called a special session to bring the plan to a conclusion.
"In my opinion, the unusual circumstances of the session, along with public health precautions in place, prohibited the measures on my call from crossing the finish line," Grisham stated at the time. "While I admire the Legislature and staff for their remarkable resilience and productivity in the face of these hurdles over the 60-day period, we must and will press forward and complete the work on these measures together for the sake of our great state's people and future."
The legalization bill was stated by Grisham's office as a cause for the special session.
The additional time paid off, as New Mexico lawmakers quickly enacted the Cannabis Regulation Act, which made recreational cannabis use legal for people aged 21 and above.
On June 29, the new legislation went into effect, enabling such individuals to possess up to two ounces of marijuana outside their house (and even more inside their home).
Regulated marijuana sales must commence on April 1, 2022, according to the Cannabis Regulation Act.
According to NM Political Report, participants at the public hearing last Thursday addressed some of the bill's stipulations, including one requiring cannabis producers to "show that they have legal access to water after many members of the public raised concerns about New Mexico's scarce water supply."
According to the website, Duhigg's bill includes a "provision prohibiting cannabis retail firms from giving out free items to anybody other than medical cannabis patients," as well as a "provision restricting cannabis delivery to residential addresses."
"Cannabis tourism in New Mexico will be reduced," she stated of the latter.
Watch This Video-