After a 50-year ban on marijuana, Nepal has made the decision to legalize it and is considering decriminalizing other drugs. The move comes after legalization in Uruguay becoming successful. Experts say this will spur social change across the country as well, with many worried about how legalizing drug use could impact youth culture at home and abroad.
Nepal has taken a step towards ending its long-standing ban on cannabis, with lawmakers voting to decriminalize the drug. The move comes after decades of campaigning from activists who say that marijuana should be legal and regulated in the country. Read more in detail here: decriminalized vs legal.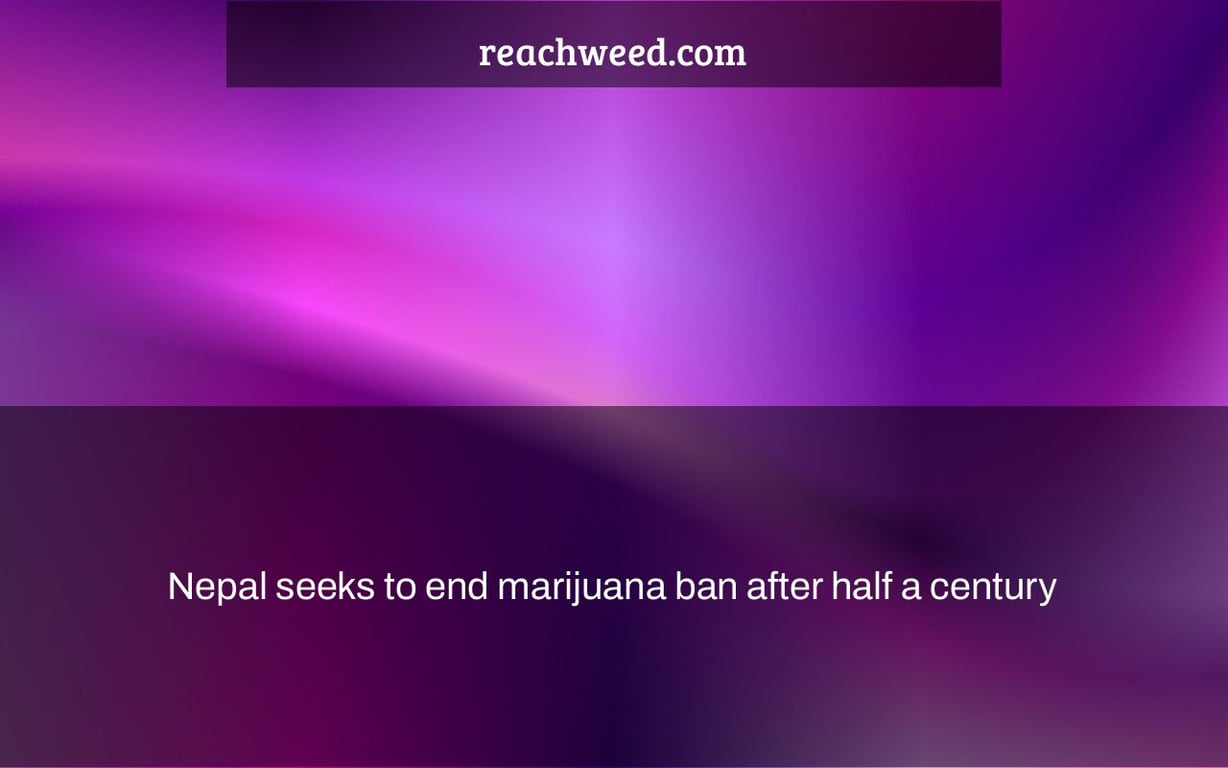 The closing of Kathmandu's marijuana stores in 1973 was driven by Washington's worldwide war on drugs and the pressure it exerted on other governments.
Nepal's marijuana prohibition might be overturned soon, as politicians consider reverting to the lax drug regulations that once made the Himalayan nation a popular stop on the overland "hippie trail."
Thousands of fun-seeking travellers from all over the globe flocked to Kathmandu half a century ago to purchase strong hash strains from government-licensed establishments on "Freak Street," a street dubbed after long-haired and unkempt Western visitors.
The closing of the capital's dispensaries in 1973, as well as a production restriction that required farmers to cut up their cannabis plants, was motivated by Washington's worldwide war on drugs and associated pressure on other governments.
Now that Western nations are loosening their marijuana bans, the government and legal reform activists believe it's time to cease criminalizing a lucrative cash crop with centuries-old cultural and religious links to the country.
Smuggling and corruption
"It is not reasonable that an impoverished nation like ours needs to treat cannabis as a narcotic," Birodh Khatiwada, Nepal's Health Minister, told AFP.
"Our people are being penalized… and our corruption is growing as a result of smuggling as we follow the policies of wealthy nations who are now free to do whatever they want."
In January 2020, Khatiwada introduced Nepal's first parliamentary resolution calling for an end to the prohibition, and two months later, parliamentarians were presented with a bill seeking partial legalization.
Since then, a change of administration has stymied progress, although Nepal supported a successful push to have the United Nations reschedule cannabis off its list of the world's most hazardous substances in December of that year.
Since then, Nepal's home ministry has initiated a research into marijuana's therapeutic benefits and export possibilities, which is anticipated to bolster a resurrected legislative drive to lift the prohibition.
"It is a medication," said Rajiv Kafle, a famous HIV campaigner who started advocating for legalization after taking the substance to alleviate his symptoms.
Ending the restriction, according to Kafle, would be a "significant boost" for Nepal's tourist economy, which is still recovering from the Covid outbreak, as well as assist Nepalis with chronic diseases.
While current legislation permits the use of medical cannabis, there is no defined structure for therapeutic usage, and the government continues to enforce a blanket prohibition on use and trafficking.
"So many people are utilizing it," Kafle told AFP, "but they are obliged to do it illegally."
"They may be apprehended at any moment."
The prohibition is already being enforced unevenly: travelers visiting Nepal's backpacker hotspots are unlikely to face the long arm of the law for smoking a joint in a Kathmandu back alley.
Authorities also turn a blind eye during an annual celebration honoring Lord Shiva, the slayer of evil, who is often pictured with a chillum pipe, a cannabis-smoking pipe.
Every year, holy men come to celebrate and worshipers fill their own chillums with Shiva's "gift" as ganja smoke wafts throughout the grounds of Kathmandu's Pashupatinath Temple.
Penalties, on the other hand, are severe and strictly implemented in other places. Marijuana sellers face up to ten years in prison, and cops confiscate and destroy thousands of cannabis plants each year throughout the nation.
'It's a part of our culture,' says the author.
Prohibition put an end to a lengthy legacy of cannabis cultivation in Nepal, where plants grew wild and stems, leaves, and resin were utilized in food, clothing, and traditional Ayurvedic treatment.
"The restriction obliterated a significant source of revenue in this area," a farmer in western Dang district told AFP on condition of anonymity. "It neglected how it was a part of our culture and daily existence, not simply… an intoxicant," says the author.
In recent years, a number of Western nations, including sections of the United States, have lifted their restrictions on marijuana usage, including the United States, which formerly led the worldwide push to criminalize the substance.
Dispensaries in California offer "Himalayan Gold," a variety that originated in Nepal and is named after the country's long history with marijuana culture.
According to Barry Bialek, a doctor at Kathmandu University's cannabis research center, a revitalized marijuana economy geared to rising export demand and cashing in on Nepal's current "international brand value" might be immensely profitable.
"As a cash crop, it may be profitable both locally and globally," he told AFP.
"It has the potential to be a global leader."