Dan Bilzerian, a professional poker player, has exited the marijuana business and pivoted to tobacco. This is a rare move for an industry that typically grows more rapidly in new entrants than it does out of old ones; many opportunities arise from leaving legacy businesses behind. However, with this pivot comes one billion-dollar exit plan on top of other lucrative cannabis investments.
Dan Bilzerian is a professional poker player and actor. He has also been in the marijuana business for some time, but recently he has decided to exit it and pivot to tobacco. He plans on making his billion-dollar exit soon.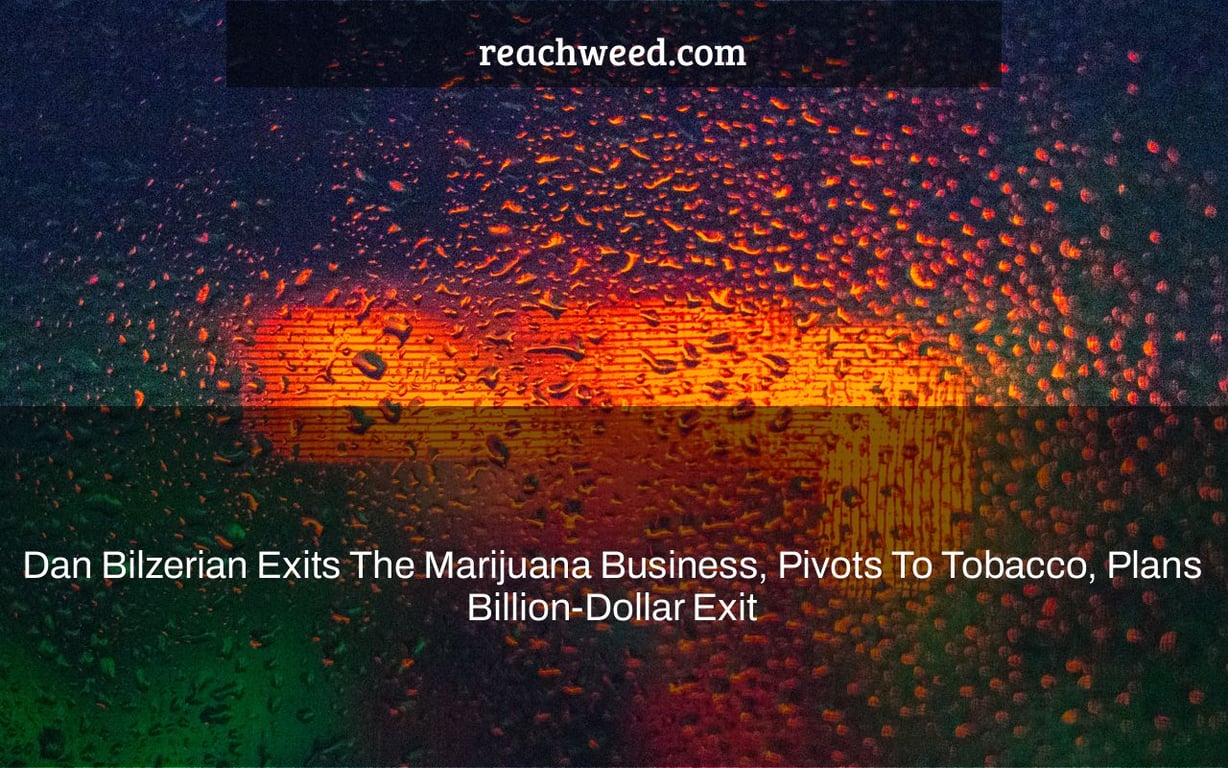 In 2021, the story of Ignite, Dan Bilzerian's marijuana-adjacent lifestyle firm founded by Instagram celebrity-turned-conservative cultural activist Dan Bilzerian, took a few unexpected twists.
Ignite is no longer in the marijuana game, as the business stated last month, a year after posting a $50 million loss, entering the legal adult-use cannabis market in Canada, and receiving $1 million in free money from the federal government's Payment Protection Plan.
Given how the COVID-19 pandemic provided a cash windfall for nearly every other cannabis company (and given how all-in on weed Bilzerian and Ignite acted in 2019, when "titillating" billboards advertising Ignite-branded cannabis—in the style of a typical Maxim cologne ad—appeared all over Los Angeles), this may come as a surprise.
Dan Bilzerian is a likeable character in this. The majority of legal cannabis firms claim to be failing. Bilzerian's large social media following and worldwide reach are less relatable. With this information, he's still contemplating a billion-dollar departure from Ignite, whose stock was selling at about a dollar on Thursday.
To do so, he plans to return to the classics, as he recently informed an interviewer. These days, Bilzerian is all about nicotine vaporizers, hoping that a large tobacco business would want to pay tens of thousands of dollars for his distinctive branding.
Bilzerian sat down for an interview with Graham Bensinger at his home in Las Vegas a few weeks after stating he was done selling cannabis in Canada, citing excessive government restrictions. Before sitting down to discuss business, Bilzerian followed the Dan script and played all the hits—the paintball field, the batting cage, the basketball court, the trust-fall setup, the automobiles, the dab rigs, and the models simply hanging around.
"At first, I planned to open a dispensary," he said. "I also wanted gorgeous females to work at the dispensary." I wanted it to be a location, like a vacation spot. And we went away from it since working with a dispensary was so challenging."
Bilzerian might be alluding to the arduous but not impossible task of obtaining a dispensary license in California or Nevada. We don't know for sure; an e-mail sent to Paul Holden, Ignite's corporate counsel and media liaison, went unanswered.
Nevertheless. Instead of blaming government overregulation, Bilzerian blamed too little regulation—or the incorrect regulation—in a reversal of his company's public pronouncements to investors on why Ignite withdrew out of cannabis in Canada.
Bilzerian claims that the illegal market destroyed him, singing a tune that is similar to almost every respectable marijuana firm. And he has no intention of returning anytime soon.
"To be honest with you, I'm so (expletive) pleased to be off of cannabis," he told Bensinger. "I mean, it's like how they allow these black market individuals get away with it and operate with impunity while others attempt to do it legally." It's completely insane. It's almost hard to compete with something like that."
According to Bilzerian, 80% of his social media followers are from other countries. With the majority of his admirers living in countries where marijuana is still illegal, switching from marijuana to nicotine vapes, beer, and energy drinks—all of which are allowed virtually everywhere—"was a no brainer," he added. "I mean, nicotine (crap) suffocates it."
Bilzerian didn't discuss figures with Bensinger, but according to Ignite's filings on the Canadian Securities Exchange, things are looking up.
Ignite hasn't made a profit, but in the first half of 2021, it lost just $1.3 million Canadian, compared to more than $15 million the year before.
For "those who don't understand too much about business," Bilzerian wants to put their losses in perspective.
He said, "Uber lost $5 billion in a quarter." "Most businesses lose money when they first begin."
Bilzerian attributed all of the extravagant spending—yachts, this and that, you know the drill—to marketing. If that was the aim, it was accomplished. He noted, "That made a lot of (expletive) noise."
"I believe we will sell the company in the next couple of years," he added, speculating that a large tobacco company, aware of the trend, would be willing to pay a premium for a vaporizer brand. (Assuming they don't already have one.)
How much?
He said, "$2 billion would be good." "Then I'd make over a billion dollars." That was one of my major achievements."
Bilzerian then became philosophical, saying, "Like, that'd be lovely." "Sell the company for a few billion dollars and then work for three months at Wal-Mart." That would be really great, in my opinion.
"And you want it for what reason?" Bensinger was the one who inquired.
"You'd simply live on whatever you produced and readjust to that," Bilzerian said. "And from there, you'd start to enjoy things more."
"Right now, I'm numb to everything," he said. "No longer do you feel those pleasure spikes; it's simply usual." That, I believe, would be… wonderful."
Visit Bensinger's YouTube page for more—and trust us, there's a lot more.
Watch This Video-