Although the legalization of marijuana is quickly becoming a reality, 51% of Americans say it's not generally accepted by society. This could be due to the fact that even though more states are jumping on board with legal cannabis use, there still exist some stigmas attached to this drug culture.
The "percentage of smokers in u.s. 2016" is 52%. This means that half of the American adults have tried marijuana.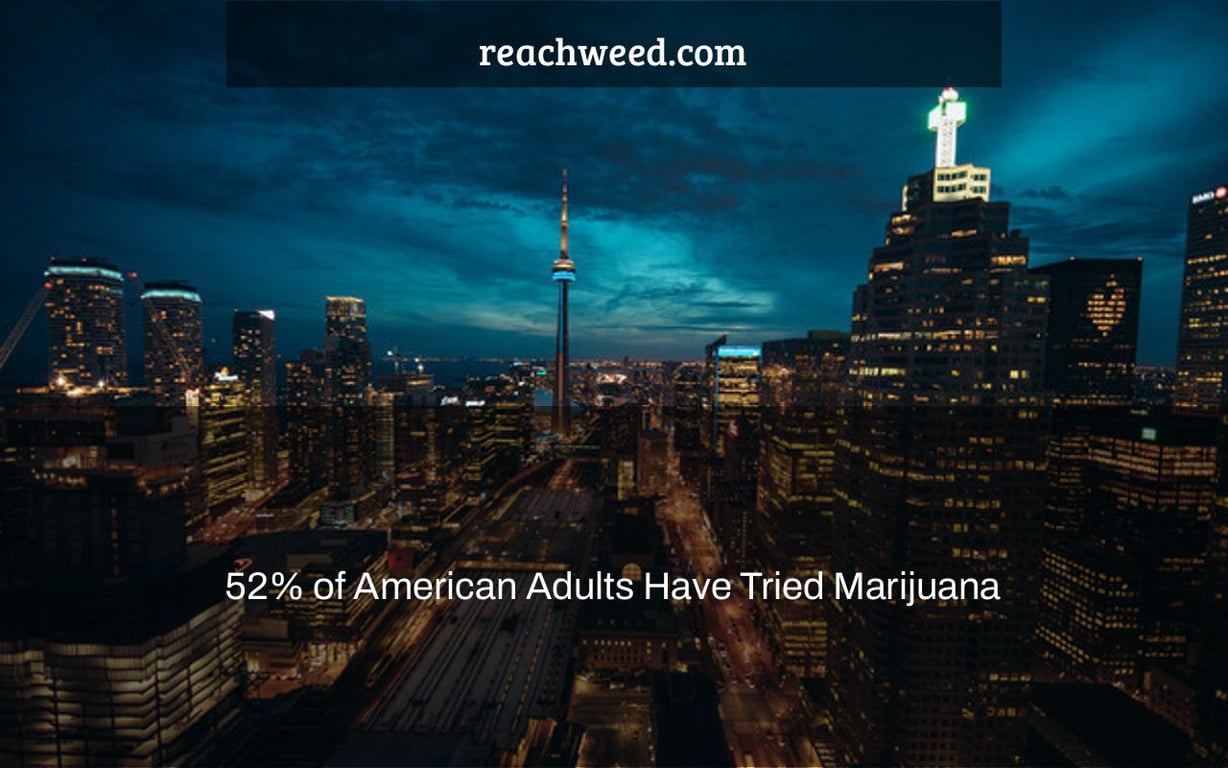 According to countrywide poll data given by YouGov.com, more than half of Americans aged 18 and up admit to having used marijuana.
52 percent of respondents said they had used cannabis at some point in their lives, including 63 percent of those aged 45 to 64. Respondents between the ages of 18 and 29 years old, on the other hand, were among the least likely to have had past cannabis experience (37 percent ).
Smoking was the most prevalent method people used cannabis, which was consistent with previous polls.
Two-thirds of individuals who had used cannabis before described their experiences as "extremely or somewhat good."
"Two in three (66 percent) American adults who say they've ever tried marijuana claim they've smoked it," according to YouGov's most recent cannabis survey. Edibles (40 percent), concentrates or extracts for vaping or dabbing (27 percent), ingestible concentrates or extracts (18 percent), and topical body products are the next most popular ways of intake (17 percent ). Younger marijuana users are more likely to have ingested edibles, infused drinks, and concentrates or extracts for vaping or dabbing than older users."
The findings are consistent with Gallup poll data from 2021, which found that over half of all US people had ingested cannabis at some time throughout their life.
YouGov.com provides more polling data.